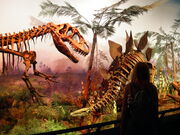 This list of dinosaurs is a comprehensive listing of all genera that have ever been included in the superorder Dinosauria, excluding birds (Class Aves - see Fossil Birds) and purely vernacular terms. The list includes all commonly accepted genera, but also genera that are now considered invalid, doubtful (nomen dubium), or were not formally published (nomen nudum), as well as junior synonyms of more established names, and genera that are no longer considered dinosaurs (many listed dinosaurs have since been reclassified as everything from birds to crocodilians to petrified wood). The list contains 1138 names, of which approximately 760 are considered valid dinosaur genera or nomina dubia.
Scope and terminology
There is no official, canonical list of dinosaur genera. The closest is the Dinosaur Genera List, compiled by biological nomenclature expert George Olshevsky, which was first published online in 1995 and is regularly updated. The most authoritative general source in the field is the second (2004) edition of The Dinosauria. All citations are based on Olshevsky's list, and all subjective determinations (such as junior synonymy or non-dinosaurian status) are based on The Dinosauria, except where they conflict with primary literature. These exceptions are noted.
Naming conventions and terminology follow the International Code of Zoological Nomenclature. Technical terms used include:
A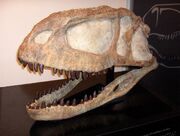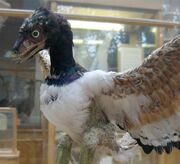 B
C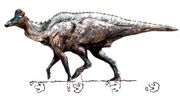 D
E
F
G
H
I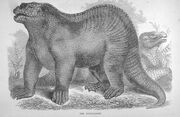 J
K
L
M
N
O
P
Q
R
S
T
U
V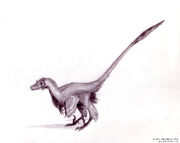 W
X
Y
Z
See also
Notes
Uncited genera names can be attributed to Olshevsky, 2006.
References